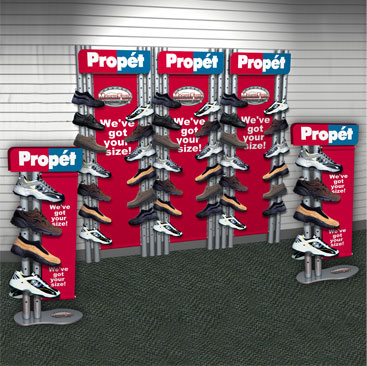 Propet MagneFlux Technology
This unique tubular athletic and walking shoe display system is comprised of a two sided tower. Towers can also be mounted to become a complete wall system display.
Shelves insert at 90 degrees or slant right or left to create interest. Shoe shelves have a rubberized non-skid surface for sole adhesion.